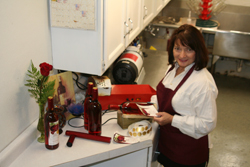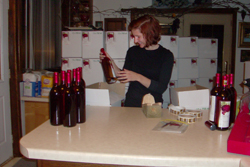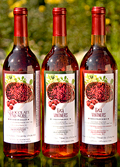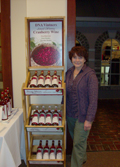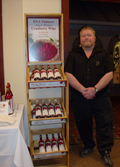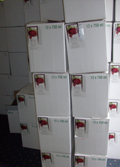 Available at these locations in west central Wisconsin
Altoona
Woodmans

Black River Falls
The Mocha Mouse

Boulder Junction
Alder Lake Cranberry Gift Shop*

Eau Claire
Festival Foods

Greenwood
Main Street Vintage

Holmen
Festival Foods

LaCrosse
Festival Foods
La Crosse Loggers Baseball Team*
Peoples Food Co-op
St. Joe Country Market

Lake Wokomis
Lake Nokomis Cranberries Inc*

Leon
Cotter Pin

Mauston
J & S Liquor
Union Street Liquor Festival

Manitowish Waters
Cranberry Square*

Millston
Millston Quick Mart

North Bend
Freddies Bar

Onalaska
Festival Foods
Woodmans

Port Edwards
Rubi Reds

Reedsburg
Viking Liquor

Sparta
Amish Cheese House
Eddie's Convenience Store
Sparta Travel Center
Sparta Travel Mart

Tomah
Caseys Wine and Spirits
Festival Foods
Highway 21 BP Station
Highway 21 Shell

Warrens
The Berry Vine
Three Bears Lodge and Resort
Warrens Mall
Wisconsin Cranberry Discovery Center

Westby
Hansen's IGA

* seasonal
Coming Spring 2018 DnA Vintners is opening a tasting room at 1223 Caledonia St in La Crosse, WI.
DnA Vintners has collaborated with the Wisconsin Cranberry Discovery Center. Located in the village of Warrens (six miles north of Tomah on I-94) the Discovery Center will be happy to pour you samples of our wine. It's a fun place to visit, complete with Cranberry Museum, Cranberry Gift Shop and Soda Fountain with several cranberry ice creams and cranberry baked goods. For store hours, call 608 378 4878.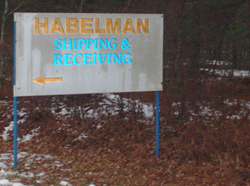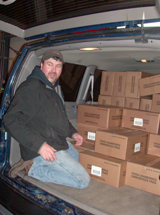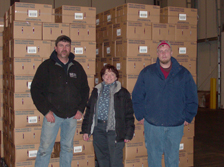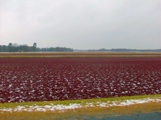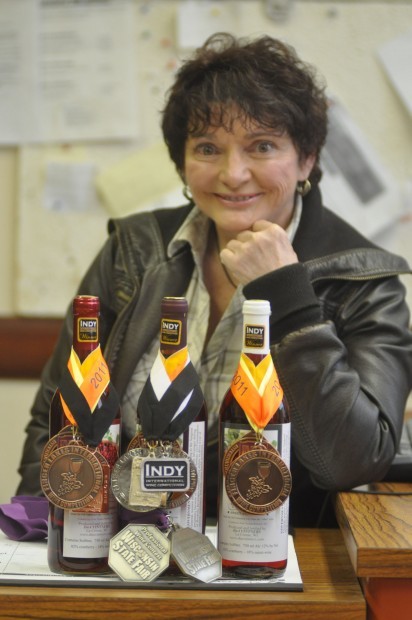 From the Tomah Journal - 12/2/11
By Steve Rundio
Editor
Diana Hobson believes in using local ingredients to make something good.
Hobson, a La Crosse winemaker, put Wisconsin cranberries on the national wine map after winning three medals Nov. 2 at the International Women's Wine Competition in California. Her cranberries came from the Habelman Bros. Cranberry Co. of Tomah.
"I have a lot of fun working with local products and local producers," said Hobson, who owns and operates DnA Vintners. "I'm a firm believer you need to work with what you have locally."
A native of Sparta, Hobson has spent most of her working life in Monroe County as a social worker and probation and parole officer. She didn't start making wine until 2001 and didn't sell her first bottle until 2006. She got her first cranberries from Craig and Kathy Jensen of Warrens.
"The first wine wasn't particularly good, but I was intrigued by the process," she said. "I read a lot of books and talked to a lot of other winemakers."

Hobson refined her process and developed three wines:
*Frost Watch Red. Semi-sweet with a crisp finish.
*Sweet Paradise. A sweet and smooth wine. She named the wine after Paradise Valley Cranberries, the operation owned by the Jensens.
*Chocolate Paradise. A wine infused with a natural chocolate flavoring described as "dessert in a glass."
Chocolate Paradise was the star of the Fruit Wine category in California, where it won the only double gold medal. Frost Watch Red won a silver medal and Sweet Paradise won a bronze.

Read more: http://lacrossetribune.com/tomahjournal/news/local/award-winning-wines-made-with-local-cranberries/article_214dec32-1d1d-11e1-ac63-001871e3ce6c.html#ixzz1hHgWjBxV